Due to COVID-19 and out of concern for the safety of our community members, we are cancelling some events. Please continue to check this site for any updates on WCMGA schedule changes.

The WCMGA holds free monthly gardening lectures on the first Tuesday evening of each month (except July and August).  Lectures are free, open to the public, no registration needed, free parking!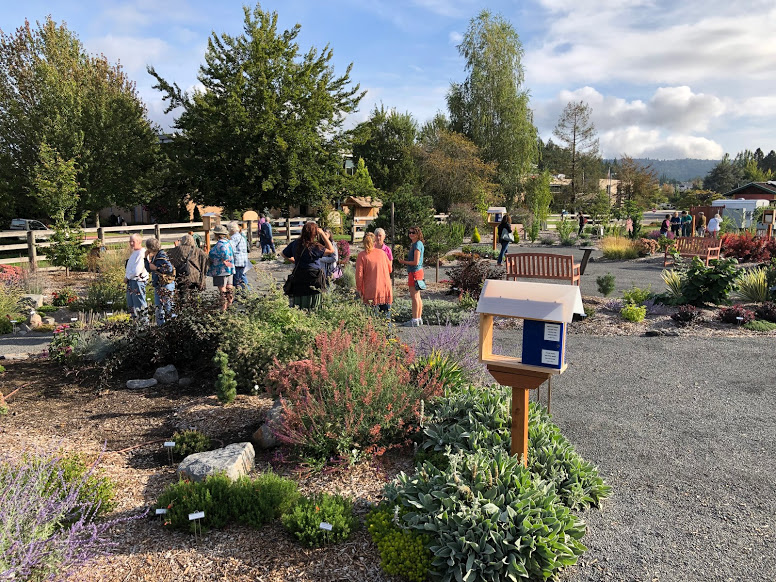 The In the Garden Series offers sustainable gardening educational sessions taught by Master Gardeners in our Education Garden at PCC Rock Creek and  Learning Garden at Jenkins Estate.   Many sessions provide on-hands training, and all utilize the backdrop of the garden to enhance the learning experience.  The In the Garden Series is open to the public at no cost and no per-registration is required and are held, rain or shine.   Many of the series lessons are approved for Master Gardener education hours for re-certification.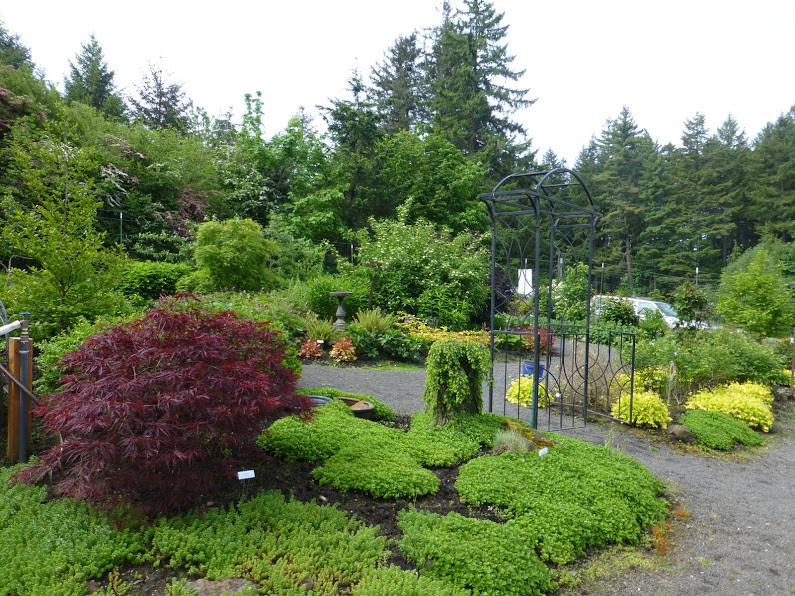 The Learning Garden at Jenkins Estate is located near the Gate House and is open to the public offering hands-on opportunities to explore a wide range of sustainable gardening practices including Vegetable Gardening, Waterwise Gardening, Pollinator Habitat, A Bioswale, Spiral Herb Garden, Native Plants, Perennial Companion Plants, Espalier Fruit Trees, Edible Landscape, A Pioneer Herb Garden, Deer Resistant Garden and Composting.  Guided tours are available on Thursdays between 10 AM – 1 PM.  If you are interested in scheduling a tour lead by a Master Gardener,  please contact Sandy Japely at sjapely@gmail.com.    
The WCMGA Education Garden at PCC Rock Creek is a unique partnership between WCMGA and PCC that transformed a gravel lot into a beautiful garden. 
It incorporates several themes: Waterwise Garden, Pollinator and Insect Habitat Garden, Fragrance Garden, Mason Bee Nesting Stations, and a selection of small conifers, trees and shrubs highlighting plants that do well in our area.  The garden is open during campus operating hours ( 7 AM-10 PM Monday-Saturdays), closed Sundays, and campus holidays.  Master Gardener guided tours are available. Contact Sue Ryburn sueryburn@comcast.net or Susan Albright albright.becker@gmail.com  Map of PCC grounds.
Find resources from WCMGA sponsored presentations and videos/publications highlighting WCMGA activities. 
---
Does your garden club need a speaker for an upcoming meeting? Want to arrange a talk at your local library? The Master Gardening Speakers Guild can present on a variety of topics and for a varied amount of time.   Request a speaker.