Ask a Master Gardener
Metro area Master Gardeners provide answers to questions about plants, gardening, and household pests in Washington, Clackamas and Multnomah Counties in Oregon.   Monthly Guest Lectures and some In the Garden Series are being provided virtually. 
Metro area Master Gardener offices are currently closed and not answering questions by phone or from walk-in gardeners. However, gardening help can be requested from https://extension.oregonstate.edu/mg/metro or Ask An Expert.
           mastergardener.wc@oregonstate.edu 
           
If you are outside this geographic area, please find your local Cooperative Extension office.
---
Does your garden club need a speaker for an upcoming meeting? Want to arrange a talk at your local library?    Request a speaker  here.
---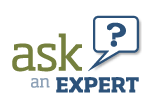 Ask an Expert is another way for you to get answers from the Oregon State University Extension Service.  We have experts in family and health, community development, food and agriculture, coastal issues, forestry, programs for young people, and gardening.
---
To receive the best possible answer to your gardening question, please provide as much information as possible.  This includes bringing a sample of the plant (or insect, spider, etc.) with which you have a question or concern into your local OSU Extension office.  If it is not practical for you to bring a sample into the Extension office, please provide a photograph of that captures the plant or section or your yard with which you have a question or concern.  A wide angle photograph and a close up are helpful, in many instances.  Finally, please allow the Master Gardener volunteers the time that they need to comprehensively research your question.